TDO
TDO Endodontic software was created by Dr. Gary Carr of San Diego, Ca. I first purchased TDO in 2009. TDO has the most comprehensive program that not only handles records, radiographs an image storage, it also has many different features  that place it far above anything available on the market. It also provides web services, backup, help with SMS and has an extensive image module that allows you to catalogue cases. Record searches can be done under an infinite number of diagnostic criteria. Practice reports, integrated letter generation, tracking of referral data, post treatment questionnaire generation are all part of TDO.  Online patient check-in includes medical, Dental and pain history as well as consent forms make for less congestion at the front desk. Referring Dentists are able to access their referred patient's chart notes, reports and letters with a secure password protected portal to your office TDO software. Integrated image management amount for seamless still image capture directly from your SOM. Features are far too numerous to list here.
One of the most important strengths of TDO is the terrific customer support. While some may consider annual the fees a bit steep, their robust support is exemplary, and they are extremely responsive to users needs with prompt solutions to any problems you may have. TDO developers are constantly innovating and have annual meetings as well as online support groups. TDO is not just software, it is a philosophy of practice and a community.  Not cheap…but the best there is….and worth it.  Highest possible recommendation.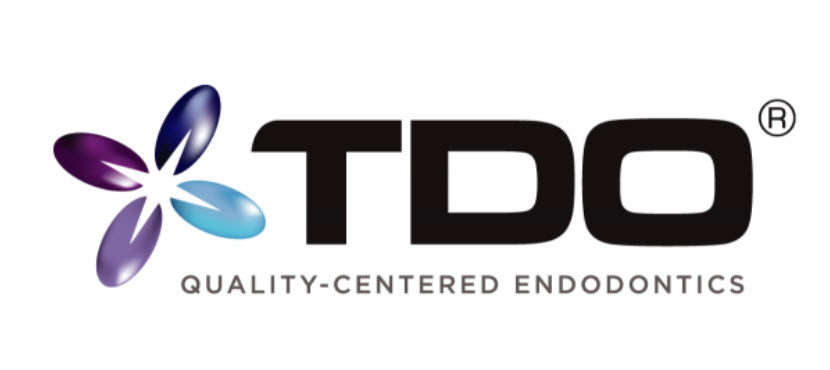 Figure 1: TDO Software for Endodontists
Ehuman 3D Tooth Atlas
One of the most important roles of an endodontist is not only to treat patients but to educate them. The EHuman 3D Atlas has become an essential part of case presentation. It allows patients to visualize tooth structures in 3D, helps us explain the reasons for endodontic involvement and gives the patient a greater appreciation for the challenges faced during Endo treatment.
I also use it in combination with our cbCT scan presentations so that patients better understand when we discussed concepts like missed anatomy, perforations or surgical procedures.  I would not practice without it.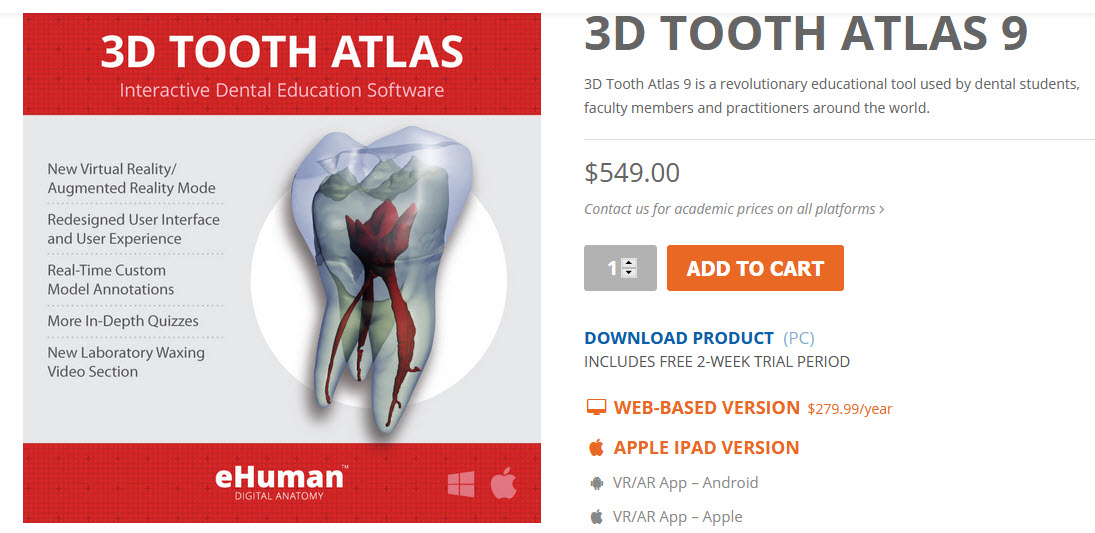 Figure 2: EHuman 3D Tooth Atlas V9
Comprehensive tooth atlas that is invaluable for treatment plan presentation.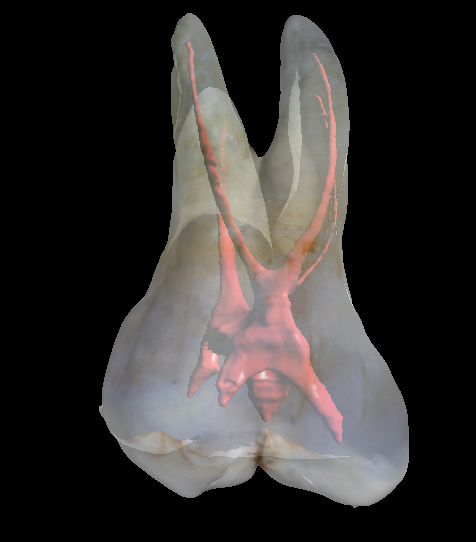 Figure 3: Example 3D image in Atlas
Rotatable 3D images allow patients to better appreciate canal system anatomy and the challenges of Endodontic treatment.
Cost
$549 purchase.   Online annual Subscription service also available . See link above.
BREEZE
BREEZE systems DSLR Remote Pro is a software program that integrates my scope mounted Canon DSLR cameras with my TDO Software.  It will work with most Canon and Nikon SLR cameras. (See website for compatible cameras)
It allows my assistant to use her mouse to trigger the shutter of the DSLR.  Digital photographs taken through the surgical operating microscope are immediately and seamlessly imported into the patient's TDO  chart while I am working. All I have to do is say "photo" or "go" to my assistant and the photo is taken. There is no external file manipulation or file loading necessary.  Images are then automatically dropped into the appropriate letter/report as it is generated in TDO.  It is an essential part of the documentation of cases that we perform in our office.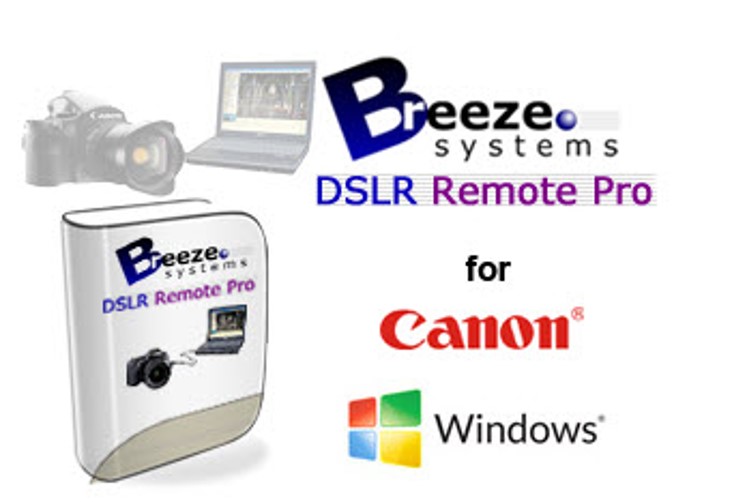 Figure4: Breeze software for remote activation of DSLR camera
The Breeze interface allows TDO software to trigger taking a photo with the press of my assistant's mouse. No interruptions of treatment are necessary.
Tell Me More


Select a Product Category