Dr. Kaufmann attended the University of Manitoba, obtaining his license to practice Dentistry (D.M.D.) in 1980. He practiced in Winnipeg's North End as a General Dentist from 1980-84.
Upon acceptance into the Postgraduate Endodontic program of Boston University's Henry M. Goldman School of Graduate Dentistry, he completed two years of study under the originator of the Warm Gutta Percha Technique Dr. Herbert Schilder, obtaining a Master's Degree in Endodontics in 1986.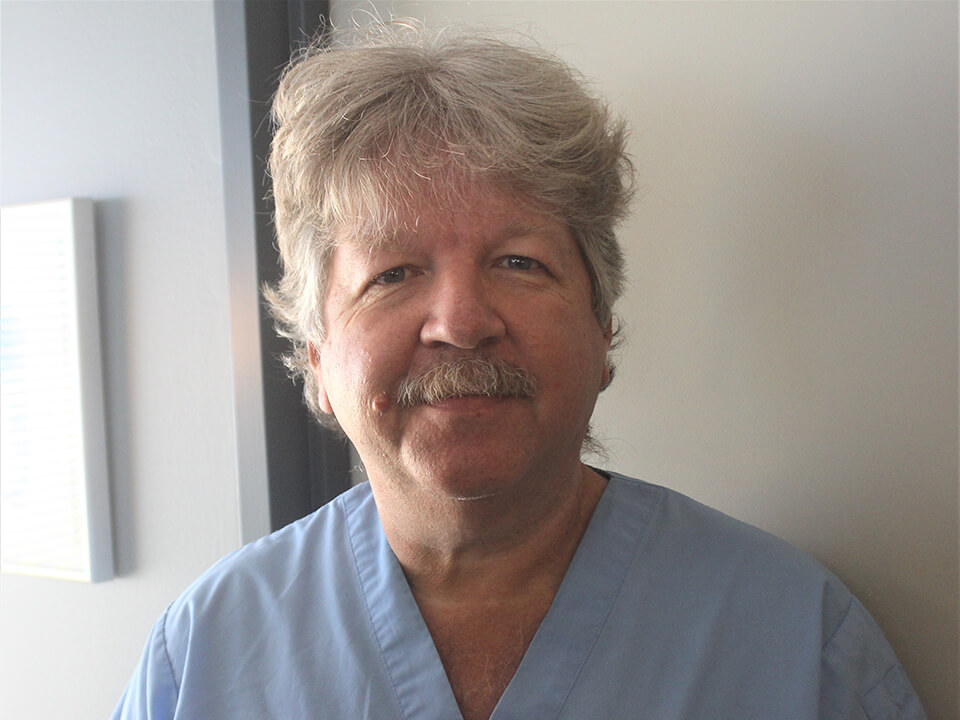 Postgraduate Credentials
Certificate of Advanced Graduate Study (C.A.G.S.) Boston U. 1986
Master of Science Degree in Endodontics (MSc D) Boston U. 1986
Dr. Kaufmann's Masters thesis focused on the effects of cleaning and shaping techniques on final canal shape. The investigation specifically studied the reaming technique (The Envelope of Motion) that is a main component of the BU technique as taught by Schilder. It is also interesting to note how modern Endodontics has adopted this "rotary" method with the use of Ni-Ti rotary instrumentation.
Upon his return to Winnipeg in the summer of 1986, Dr. Kaufmann established a solo specialty practice with an emphasis on patient accessibility, emergency treatment and incorporation of newer digital techniques. His staff includes four registered Phase II assistants.
Dr. Kaufmann has served as Endodontic clinical demonstrator at the University of Manitoba and has provided didactic instruction for the 3rd Year classes. He is active in several on-line dental forums. His favorite lecture topics are: Endodontic diagnosis, Incorporation of digital technology into dental practice, Nonsurgical Endodontic treatment and Practical Considerations/Controversies in Endodontics.
He has also concentrated on creating online surveys that examine the attitudes of clinicians and changes occurring in the specialty as a result of new technologies. With the adoption of TDO software for his office in 2009, the goal of incorporation of (paperless) digital technology into his Endodontic practice is now complete.
Your Dentist can now access all information about your consult or treatment with Dr. Kaufmann (reports, correspondence, images and notes) 24/7/365 with a secure online password protected individual portal.
Dr. Kaufmann's Memberships
Canadian Academy of Endodontics – Member
American Association of Endodontists – Member
Canadian Dental Association – Member
Manitoba Dental Association – Member and past Communication Committee member.  He currently serves on the Specialty Committee examining licensing restructure in Manitoba.
Alpha Omega Dental Fraternity – Past President and Past Regent
Boston University Endodontic Alumni Association – Member
Academy of Microscope Enhanced Dentistry (AMED) – Member
TDO User Group
ROOTs – an Online Endodontic Forum
Seattle Study Club
Winnipeg Endodontic Study Club